Books
Good reads by the author. . .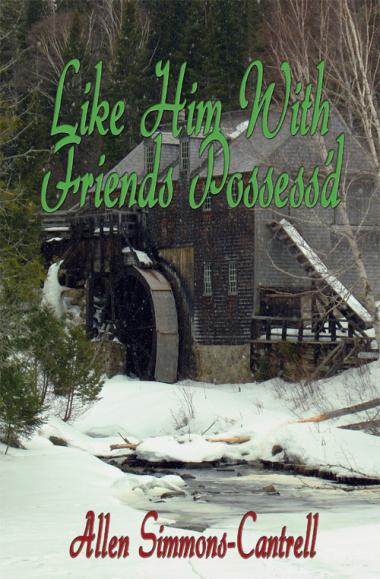 Like Him with Friends Possess'd is a contemporary love story by Allen Simmons-Cantrell (the writing team of Bea Simmons and Toni Cantrell) set in southern Indiana. Soon to be 40, Veronica (Ronnie) Dorsett, is home alone. Seeking consolation from the recent indifference her husband, Tom, has shown her, and the empty nest feeling—now prevalent due to college-age sons—she absorbs herself in Shakespeare's Sonnets while Tom is on a business trip. She finally falls into sleep, but is awakened by an accident in front of her rural farmhouse. Upon investigation, Ronnie finds the driver is injured. He insists on no professional medical treatment; so she takes him into her home to tend his wounds. Once inside, Ronnie discovers she has just 'rescued' her favorite actor, Paul Duncan. From there, a strong friendship forms. During the course of the story, both Ronnie and Paul are forced to deal with issues many of us may face at some point in our lives. They are hit with the harsh realities of betrayal, the probability of loss, the necessity of re-discovery of self, the bonds of lasting friendship, and the hope for true love.

Now available from Belfire Press.
Watch the book trailer for Like Him With Friends Possess'd here.